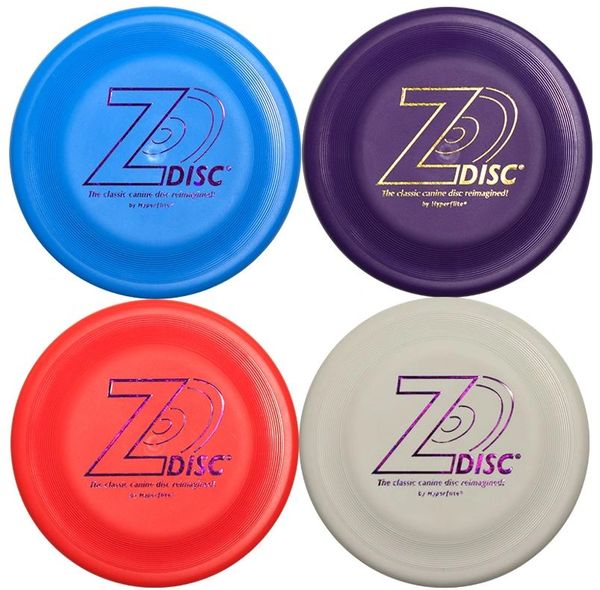 NEW Z Disc by Hyperflite
LucysHouse.com and Hyperflite announce the Z-Disc, a brand new competition-approved flying disc designed especially for the modern canine athlete. Designed for long flights, extended hovers, and handling ease, the Z-Disc will be your canine's new best friend. If you like the look and feel of classic-style discs, you'll love Hyperflite's new Z-Disc. Z-Discs feature softer tapered throwing rings on the top surface of each disc, slim profile, and Hyperflite's patented low-profile grip surface on the underside of each disc allowing for secure gripping in all conditions. Even better, all Z-Discs feature Hyperflite's X-Flash Anti-Glare Technology (top and bottom).

The Z-Disc has a slightly softer feel and bite than the Competition Standard, so it is more easily punctured by a dog with a very strong bite. The Z Disc is for disc play and not intended to be a chew toy. Disc is 9.25" in diameter and is available in 4 color choices. (Unpackaged)
Hyperflite discs are made from a human grade dental polymer. They are safe from chemicals and toxins that you will find in the cheaper discs.