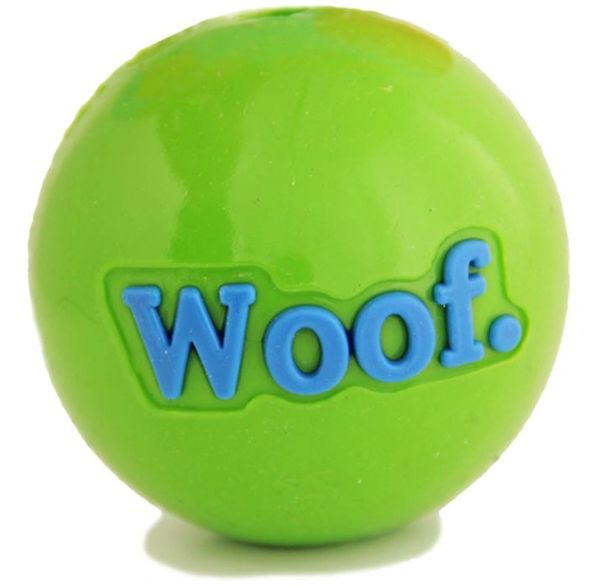 Planet Dog Woof Dog Ball
You and your best friend will never have to deal with a filthy, slobber soaked Tennis Ball again! The Woof Ball by Planet Dog is Tennis Ball sized and will last and last...Plus it rinses clean!

The patented material is softer than pure rubber, but it won't crack or tear like rubber will. It has the perfect combination of flex and durability. But that's not all! It bounces great, floats in water and (get this) Its Minty! This is the ultimate small ball and your dog deserves the ultimate ball, right? It has an unmatched level of durability.

Planet Dog products are Made in the USA. Like LucysHouse, they also do a lot of great things for various dog causes. If your dog loves balls, then your dog will really love all the great Planet Dog toys.