The Weiss Walkie NO PULL Leash / Harness 2 Sizes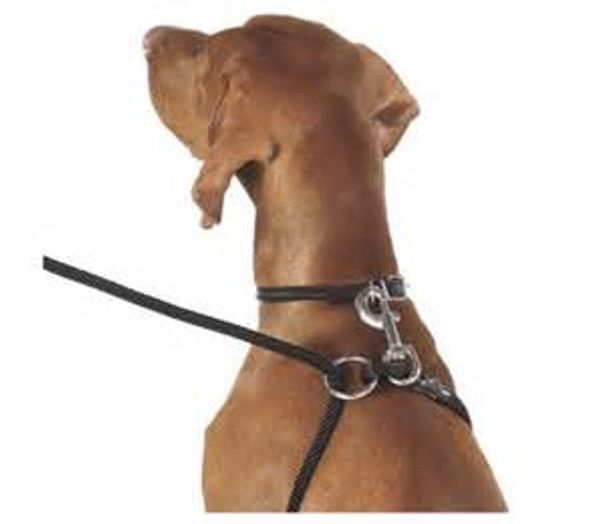 The Weiss Walkie NO PULL Leash / Harness 2 Sizes
The US Made Weiss Walkie is the perfect solution for dog owners, trainers, walkers and rescues shelters looking for a simple, dog-friendly way to take their furry companions on a walk with no pulling. The Walkie is designed to quickly, comfortably, and humanely eliminate pulling with no training needed for you or your dog.

The Weiss Walkie wraps around your dog's barrel and attaches to his or her buckle collar. When the dog pulls, the Walkie applies slight pressure, calming and relaxing the dog and naturally decreasing forward movement. It is so much easier to put on than a harness and is more gentle than the leads that turn their head. Once your dog learns not to pull, it can easily be used as a great quality standard leash. The Walkie is come in 2 Sizes, a thinner 72" for dogs under 25lbs and the Large 82" designed for dogs over 25lbs. Several great color choices including the new high visibility rescue Orange!.

I volunteer at a local shelter and I wouldn't use anything else. Not only does it teach not to pull, but if the collar would tear or slip off, the wrap around helps reduce the risk of flight. If you are looking for a great quality, US Made leash that will last, look no further than the Weiss Walkie. If you are looking for quantities of 10+, please email me for quantity discount information.