NEW GoughNuts Buster Ring Lifetime Replacement!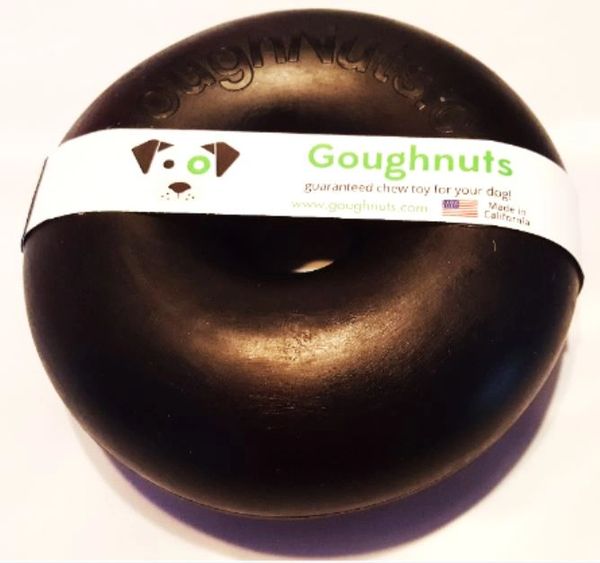 NEW GoughNuts Buster Ring Lifetime Replacement!
The NEW GoughNuts Buster is an Extra Large chew toy (our largest) was designed to address the simple but serious issue of SAFETY. The GoughNuts chew toys are designed knowing that safety and fun go hand in hand. Each GoughNuts pet toy has included in it's design the GoughNuts safety indicator where Black means "GoughNuts" and Red means "Stop". The GoughNut Buster Black Ring is recommended only for the extreme chewer. This Chew toy will be too large for most dogs. The cross section of the Buster 2.5 inches thick, 6.25" wide and weighs 2 pounds. The goal is to match your dogs power and comfort zone creating a safe chew. I also carry several other sizes.  Please note this item ships USPS Priority at a slightly higher cost due to its over 2lbs weight.

If your dog ever gets through to where you can see the red ring, its time to replace.  The best part is, GoughNuts offers a LIFETIME REPLACEMENT GUARANTEE on all its products.
These are great US Made Products that are made with safety and extreme durability in mind.  Since they are replaced for life, be sure to check out my other products and tell all your dog friends where you got your GoughNut!