Competition Standard Disc by Hyperflite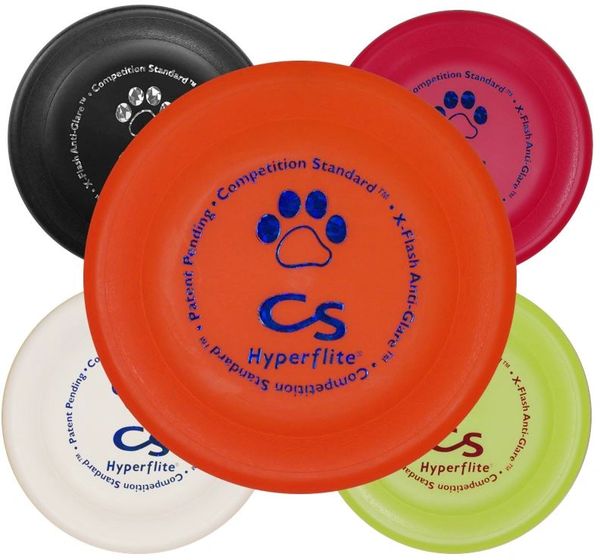 Competition Standard Disc by Hyperflite
The US Made Competition Standard is the official competition flying disc of the Hyperflite Skyhoundz World Canine Disc Championship Series, the largest canine disc competition series in the world. It has been the choice of champions for more than a decade. Capable of ultra-long flights, the Competition Standard Disc has set World Records and won World Championships many times over. All Competition Standard discs feature Hyperflite's patent-pending X-Flash Anti-Glare Technology.
Hyperflite discs are made from a human grade dental polymer. They are safe from chemicals and toxins that you will find in the cheaper discs.

Competition Standard discs are not puncture-resistant. Available in multiple colors. The Adult disc is 8.75" and 105 grams. (unpackaged)
We also offer the same great disc in a 7" Pup Size.