GoughNuts Tug Dog Toy Lifetime Replacement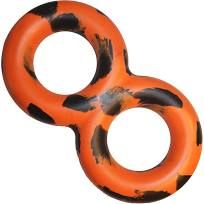 GoughNuts Tug Dog Toy Lifetime Replacement
The GoughNuts Tug is perfect for a heavy duty game of tug with your best buddy, or multiple dogs!  The GoughNut Tug is 9" x 5", over 1" thick and weighs just under 1lbs.  This is great for most any dog, but if you need even bigger, check out the Goughnut MAXX Tug in my store.  Made in the US!

If your dog ever gets through the toy, its time to replace.  The best part is, GoughNuts offers a LIFETIME REPLACEMENT GUARANTEE on all its products.
These are great US Made Products that are made with safety and extreme durability in mind.  Since they are replaced for life, be sure to check out my other products and tell all your dog friends where you got your GoughNut!