GoughNuts PRO 50 Ball Lifetime Replacement!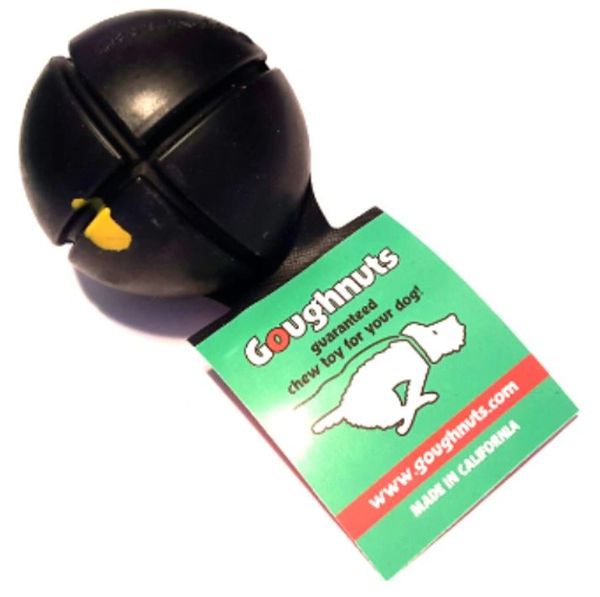 GoughNuts PRO 50 Ball Lifetime Replacement!
The GoughNut Pro 50 Series is the most durable of the Goughnut rubber blends. Made for the most EXTREME CHEWERS! This ball is just under 3" (Tennis Ball Size) and weighs just under .5 lbs. It even floats for fun on land or water. All Pro 50 Extreme items have a visible yellow dot. I carry several of the Pro 50 products as well as the Original series in several sizes and colors. I also carry the XXL MAXX series, the Goughnuts Tug and K9 Kannoli. I'll be happy to help you find the right chew toy for your best friend, so please email me with any questions. The best part is, GoughNuts offers a LIFETIME REPLACEMENT GUARANTEE on all its products.These are great US Made Products that are made with safety and extreme durability in mind. Since they are replaced for life, be sure to check out my other products and tell all your dog friends where you got your GoughNut!