GoughNuts Original Stick Lifetime Replacement!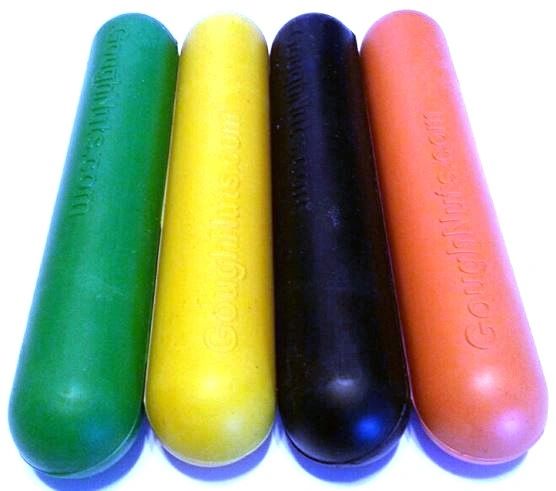 GoughNuts Original Stick Lifetime Replacement!
The GoughNuts Rubber Stick is great item for those heavy chewers. This Original Stick is designed for dogs 40lbs or larger. It is 9.25 inches long and weighs about 1lbs. I also carry the smaller .75 version and the larger MAXX size. These are all a great weight for a game of fetch and they even float!

All GoughNut products are manufactured with their patent pending Chew Toy Safety Indicator. It is a red core that runs through the center of all the products. If your dog ever gets through to where you can see the red core, its time to replace. The best part is, GoughNuts offers a LIFETIME REPLACEMENT GUARANTEE on all its products.
These are great US Made Products that are made with safety and extreme durability in mind. Since they are replaced for life, be sure to check out my other products and tell all your dog friends where you got your GoughNut!